St. Louis, MO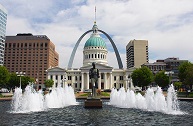 St. Louis, Missouri hosts the home offices of commercial cleaning company ET Superior Facility Management Services. As this is where the company was founded, the greater Saint Louis and surrounding region is an area where the sky is the limit when it comes to the best facility management services that we can offer for your business. We are proud to provide our top services and be a leader in
office cleaning St. Louis MO
services and customers.
St. Charles, MO
While Saint Charles, Missouri Part of the St. Louis region, we have a strong presence in this area and wanted to highlight this as a top service area for us. If you are looking for quality janitorial service in the Saint Charles and St. Peters, Missouri area, contact ET Superior Services today.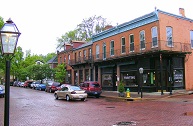 Edwardsville, IL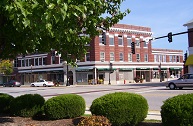 We offer
commercial office cleaning and janitorial services in Edwardsville, IL
, Collinsville, IL, and most of the region that is located just across the Mississippi river from St. Louis. Consequently, we provide expert cleaning for over 4 million square feet of office and warehouse space in our Western Illinois service area. Given the vast amount of warehouse space that we service, we offer expert professional floor care services for all kinds of floors from VCT vinyl, carpet, concrete, wood, tile, and more. If you are seeking service in your region, contact us today.
Kansas City, MO
In Kansas City Missouri and the surrounding area we offer a host of excellent office cleaning, janitorial, and warehouse floor services. Kansas City boasts our expert lawn care division where we service over 120 office and retail locations. We have been expanding in this beautiful city now and have an ever increasing customer base here. Visit our Contact Us page for our Kansas City phone number or to reach us via web form.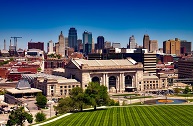 Springfield, MO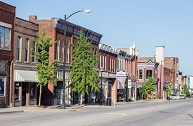 Our Springfield Missouri and the surrounding area continues to be an area where we offer excellent service. Just a few of the facility management services include office cleaning, full-service janitorial and floor care. However, our lawn care division is exploding in this area as well. We are currently seeking quality businesses in the area be a part of the ET Superior Services family. Interested in this working with us? Contact us today.
Nashville, TN
Nashville Tennessee and the surrounding area is a region where we can offer everything from office cleaning, commercial floor care, and a full array of janitorial cleaning services.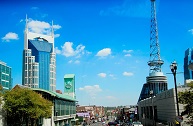 Bentonville, AR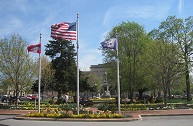 In Bentonville, Arkansas we continue to expand both our customer base and our service offerings. If you are looking for commercial office cleaning, janitorial services, floor care, and a variety of other services, contact us today.
Denver, CO
Nothing like a clean and professional office space in Denver Colorado and the surrounding area. As our services and customer base continues to grow in the mile high city, we assure you that our quality is second to none. Contact us today.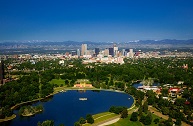 Round Rock, TX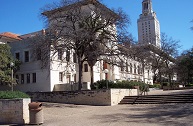 We have offered expert office cleaning, commercial janitorial, and facility management services in Round Rock Texas area for years. Our staff is extremely well-trained, professional and courteous. Reach out to us today if you are looking for a commercial cleaning company that you can count on to provide consistent quality that surpasses your expectations.
Austin, TX
In Austin Texas and the surrounding area, we offer a full range of commercial cleaning services. And we have been doing so for many many years. Austin, TX and Round Rock, TX are one of our primary service regions in the great state of Texas. For instance, we offer office cleaning, janitorial and warehouse floor care, and more. Similar to Round Rock, TX, this region continues to be an area where we provide exceptional service. And we have provided expert cleaning service to customers in this region for many years. You can count on us for all of your expert cleaning needs.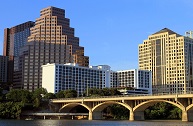 Plano, TX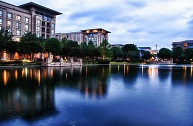 Plano Texas commercial cleaning, office and warehouse floor care, and many other services are available in this service region. We are growing rapidly in Texas, and have a very strong customer base there. As such, we are prepared for rapid expansion in this area. Interested in working with a quality provider of top-rated commercial janitorial services? Contact us today. Chances are, we will be able to service your business with excellence in Texas.
San Antonio, TX
Welcome to the San Antonio Texas service are for ET Superior Services. We offer commercial office cleaning in San Antonio, TX and the greater surrounding area. There are many other commercial cleaning services that our company offers to ensure that your business is in top shape for your customers and employees. We would love to set up some time to discuss your professional cleaning needs and set up a customized plan perfectly tailored for your company. Contact us today for a free consultation.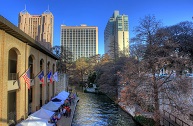 Rapidly Expanding Commercial Cleaning Company Services To A State Near You
As a result of the superior service that we provide our customers, we are rapidly growing in various states. If you don't see your area listed above, that doesn't mean that we can't or don't service that region. The locations listed here are only our primary service areas. Further, new locations are being added all the time. If you are ready to work with a top-rated commercial cleaning service provider, it's time to give us a call. Contact us today to see if we offer services in your area!
Photo Credits: